Too. Many. Releases. Send help, please. I literally can't keep up with reviewing everything for April! Who was the one asking for a busy blogging month? – SHUT UP, BRAIN.
Well, here's another 아주 작은 REVIEW, second one for this week, with 5 releases featured by UNB, Eric Nam, Yoo Seonho, Hyungseop & Euiwoong, and EXO-CBX.
Super Junior's Lo Siento will go into a full scale review~
---
UNB – Only One
Release date: April 7, 2018
What's interesting about this song:
The song is absolutely different from Sense/Feeling, and that's what I really like about it. If Sense/Feeling goes on a more groovy mode, Only One delivers you more calming impression, and I personally would choose this one over the other any time. Plus the aesthetics of the music video is amazing. Although I dare to say that the vocals/rap are still showcased better in Sense/Feeling. UNB members don't do anything spectacular vocally in Only One, but that doesn't make the song less interesting. It just showcases that the group can do different types of songs without damaging the overall quality.
𝓡𝓪𝓽𝓲𝓷𝓰 – 9 out of 10
---
Eric Nam – Honestly
Release date: April 11, 2018
What's interesting about this song:
You can definitely feel through the whole Honestly album how Eric Nam put all of himself into the making. It sounds completely different from what he's done before. Even though this song goes (again) the tropical house way, I can't help myself but actually like the song. Eric's vocals are also one of those soothing that I enjoy listening alone. If I distribute my favorite vocalists by 24 hours, I'd put Eric into day/afternoon. He's refreshingly soothing, the kind of you'd listen to if you need to recharge yourself without going hard onto dancing. But speaking of this comeback precisely, I prefer Potion.
𝓡𝓪𝓽𝓲𝓷𝓰 – 8 out of 10
---
Yoo Seonho – Maybe Spring
Release date: April 11, 2018
What's interesting about this song:
I can't believe another Produce 101 season 2 contestant made his debut! Honestly, the second season is so fruitful – it gave us Wanna One, JBJ, Rainz, MxM, YDPP, Hyungseop & Euiwoong, revived NU'EST, and also such individuals like Jeong Sewoon, Kim Yongjin, Kim Shihyun, Jang Moonbok, Yoo Hweseung & Lee Woojin in their respective bands, and now it's Yoo Seonho's turn. Maybe Spring is a lovely, chilling song for the season, but my only complaint is his singing style that is heavily affected by the fact that the song was composed by Lee Jinah, who has a very specific kind of voice. The way she composes the songs, in my opinion, is only comparable to her own vocals; when I listen to Seonho singing this, I feel like as if he's straining his voice too much to match Lee Jinah's singing technique which is not easy to follow. Not sure if I can listen to this continuously without feeling my own throat struggling.
𝓡𝓪𝓽𝓲𝓷𝓰 – 7 out of 10
---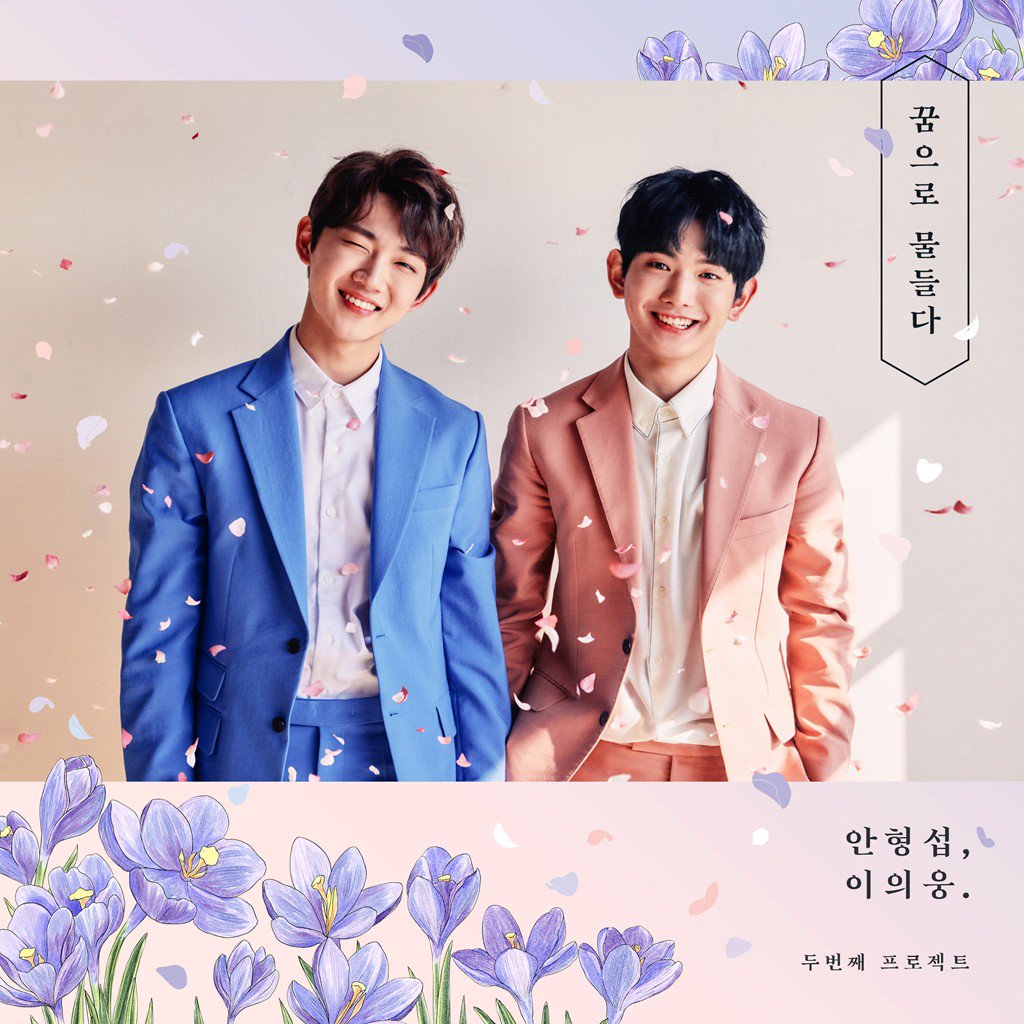 Hyungseop & Euiwoong – Love Tint
Release date: April 10, 2018
What's interesting about this song:
I think Yuehua chose the wrong timing to release this song: it's completely summer-ish, and go the overused tropical house way all over again. I wonder when will people realise that we need to leave tropical house in 2016-2017. Especially I'm talking about instrumentally heavy choruses with little vocals. I lost count on how many of these kind of songs I heard already. It's getting boring, let's move on for real. Yuehua sort of messed up the release timings for both their releases. It will be good should've been out now to fit the spring season, and leave Love tint for summer. Are Yuehua insensitive like I am?
𝓡𝓪𝓽𝓲𝓷𝓰 – 7 out of 10
---
EXO-CBX – Blooming Day
Release date: April 10, 2018
What's interesting about this song:
Somehow this EXO-CBX release didn't impress me as much as Hey Mama! did. It doesn't highlight the boys' vocal talents, and the instrumentals are specifically louder than their voices. I personally find the flat vocal melody very boring, and with thus, I'm fully aware of how good of a vocalists CBX are. I don't know how about you, guys, but I'm pretty much disappointed with this comeback, it doesn't grab me at all.
𝓡𝓪𝓽𝓲𝓷𝓰 – a very flat 5 out of 10